Skip to content
Anastasia Paschali
Civil servant at the UK Health Security Agency (UKHSA)
Class of 2014
How would you describe your time at Sheffield Girls'?
My experience at Sheffield Girls' was filled with positivity and support from both staff and students. Teachers were trusted mentors throughout my time there and I have built life-long friendships with girls across the years.
Sixth form leadership opportunities such as my positions of Day Prefect and Dance Captain enabled me to build confidence in managing, delegating and organising large clubs, particularly in the collaborative organisation of the annual Movement Evening with the Sports Department.
It was wonderful gaining my education from such knowledgeable and caring staff, alongside an empowered all-female cohort.
Where did you study, what did you do after school?
Following school, I moved to London to study at the Royal Academy of Dance. I gained BA (Hons) in Ballet Education as well as Licentiate and Associate status of the Royal Academy of Dance. I developed my dance training by attending summer schools at Trinity Laban Conservatoire, International Somatic Seminars in Athens and finally participating in a student exchange visit to Fontys Dance Academy in Tilburg, broadening my global understanding of dance practices. Moreover, I was selected as lead dancer for the Queen's 90th Birthday Patron's Parade as well as lead student representative to the Quality Assurance Agency for Higher Education Review. Both roles required me to listen to students' voices and feedback to faculty.
I continued my studies at Trinity Laban Conservatoire of Music and Dance, where I gained Distinction in MSc Dance Science. I was awarded conference travel grants to attend the International Symposium on Performance Science in Australia and the International Association for Dance Medicine and Science in Canada, where I presented my research findings to a specialised audience of performing arts professionals. Parallel to this, I worked as a freelance Registered Teacher with the Royal Academy of Dance teaching full-time for Chelsea Ballet Schools. For a number of years, I predominantly delivered ballet classes across primary and secondary schools in the Chelsea and Kensington Borough.
I completed a year-long internship with One Dance UK - the National body for dance advocacy. During my internship, I led several projects, events and online campaigns as well as creating resources to educate and equip dancers with knowledge on health optimisation.
Finally, parallel to my work, I recently completed a part-time Master's in Global Public Health at King's College London. I have gained a broader understanding of societal protection, health literacy and public engagement which I can incorporate into my future work.
What are you doing now? 
I currently work as a civil servant at the UK Health Security Agency (UKHSA), supporting COVID-19 In-Person Testing Channels. As Business Support Officer, I have been supporting COVID-19 testing and the In-Person Testing Channel since May 2021. My main responsibilities have been to oversee the resolution of citizen complaints and claims across regional and local test sites. In addition, I recently completed a locum cover as Private Secretary to Professor Dame Anna Dominiczak, the Director of Laboratories of the Testing Operations directorate within the UKHSA, who is responsible for managing nationally the PCR testing network.
What advice would you give to current pupils?
I would advise students to take life one step at a time. Focus on making the most of your time in the present, be open to taking risks and don't be afraid to ask for help, guidance or advice.
No two individuals are the same, so try to minimise direct comparison with others. Instead, be inspired by your environment and be guided by choices which make you happy!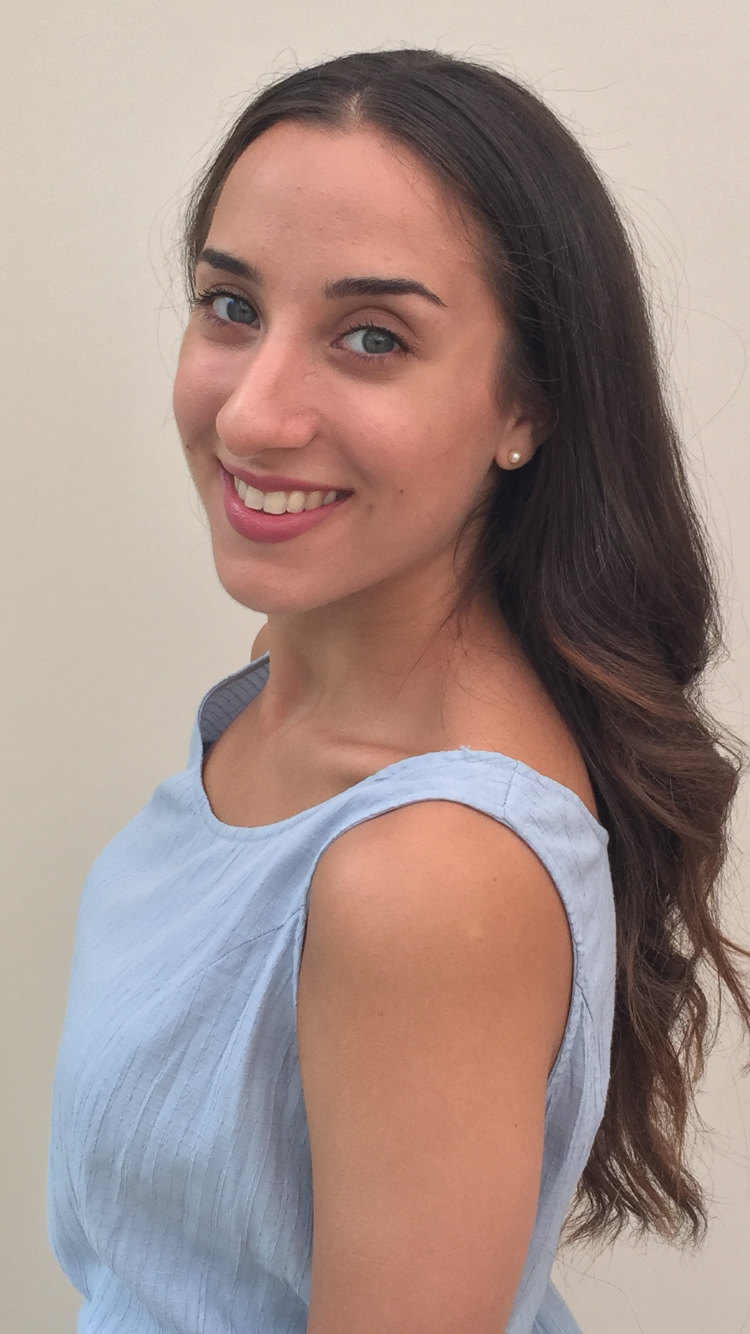 A Levels: Biology, Chemistry, History, Modern Greek and AS Level Maths
University: BA Ballet Education at the University of Bath, MSc Dance Science at Trinity Laban Conservatoire of Music and Dance, Masters in Public Health at Kings College London.