Skip to content
Avril Jex
Entrepreneur
Class of 2009
Avril worked as a buyer for Wilko before deciding work for herself and become an entrepreneur. She runs three clothing businesses and also works as a consultant for other large organisations.
Tell us a bit about your career after leaving Sheffield Girls'.
After leaving school I went to the London College of Fashion to study their Fashion Management degree. I had always loved fashion and retail and wanted to become a buyer. I took a part time job whilst studying and became a part time store manager at a store on Oxford Street and in my second year was managing an entire department within John Lewis.
I undertook several internships whilst I was in London - I styled an M&S fashion show, and did some styling work for ASOS. I also interned at Topshop head office within trading and Kerry Taylor Auctions (where the rich and famous sell their clothes). I got to work with Lily Allen and Elizabeth Emanuel and some of my jobs included sorting through Princess Diana's and Kate Moss' clothes!
I opted to take a placement year between year 2 and 3 of my degree, where I worked for Disney based in their European & North African HQ, looking after the costumes category within the Disney Store division. I even worked on a project for them for their Chinese and Japanese expansion, which saw me achieve a professional qualification. For my final year dissertation thesis, I specialised in Circular Fashion - reducing waste and encouraging recycling in the retail industry, and I came up with a new academic model. I was even invited to the House of Lords to debate on the importance of having a sustainable retail industry.
After I graduated, I joined the Wilko graduate scheme and stayed with them for five years, progressing to managing the buying and sourcing of their home textiles category.
I set up two of my businesses in 2017 - Couture Authentication is a designer authentication service and we work with auction houses and pawn shops across the UK. Couture Again is the designer resale arm of the business which buys and sells pre loved designer clothing and accessories - we even have some celebrity clientele!
In 2018, I became a partner of an online homewares business that specialises in sourcing reclaimed products and shipping them all over the world.
I also work as a consultant part time and work with businesses on their product ranges, sourcing strategies, negotiation tactics and cost savings and efficiencies which I really enjoy. My clients have ranged from smaller businesses right up to the likes of H&M and Paul Smith.
What has been the biggest challenge of your career?
Being taken seriously at a young age. It feels like times are changing and there are a lot of Millennials (my generation) in senior roles or setting up their own businesses, and it's becoming a bit more normal now - but for me there have been a lot of challenges with people not trusting me initially or not taking me seriously until I've actually delivered the results. That can be frustrating. Also, having to manage people much older than me has been tough at times for the same reasons.
The most rewarding thing about my career is how many people I get to meet. I've met some really interesting people, from all sorts of backgrounds and age groups and from all over the world! I've formed good friendships with some of them. It's great to have a really dynamic network of my own, filled with people I can call on for advice when I need it.
What would be your advice to pupils at Sheffield Girls' today?
My advice to the girls would be - take every opportunity life throws at you - even if it feels like a lot of effort. Experience shines through in any job you go into, and you'll fill your life with lots of people and stories to tell.
Always follow your heart too, it's important to be happy and some things are more important than money. Follow your heart and you won't go far wrong!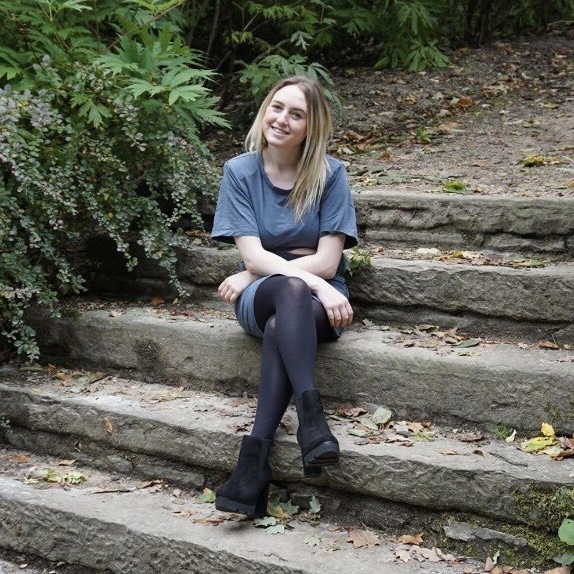 A-levels:
British Government and Politics, Business Studies and History
University:
BA in Fashion Management at the London College of Fashion and a Diploma in Professional Studies.