Skip to content
Kate Hughes
Optometrist
Class of 2016
How would you describe your time at Sheffield Girls'? 
I loved my time at Sheffield Girls'. The teachers see your potential and encourage you to fulfil it. If you were struggling and asked for help it was always given. School also encouraged me to do things outside my comfort zone, such as running a dance club in Year 10 with my friend which led us to become dance captains. This made me a more confident person and has allowed me to enjoy the sport I do in a completely new way. School also allowed me to carry on my interest in History without taking the A-level by helping out with history club for the 2 years I was in sixth form.
What are you doing now? 
I am now a fully qualified Optometrist working at two different independent optometrists in Sheffield. I do eye tests, fit and check contact lenses and dispense glasses to patients.
How did Sheffield Girls' help you with your career choices?
I had an interview for one of the universities that I had applied for and Sheffield Girls' put on an interview practice day where there was a mock interview and feedback was given at the end of the day, this made me feel a lot more prepared for the interview. Sheffield Girls' also offered EPQ, which made my university application stand out and it gave me a lot to talk about in the interview as well, as I did mine on a topic relevant to my degree. The EPQ also confirmed that optometry was the job I wanted to go into.
What advice would you give to current pupils?
Keep working hard, it will pay off in the end! If you have a hobby, keep it up and try to carry it on at university, you will make so many new friends that way. My best friends from university came from my dance club.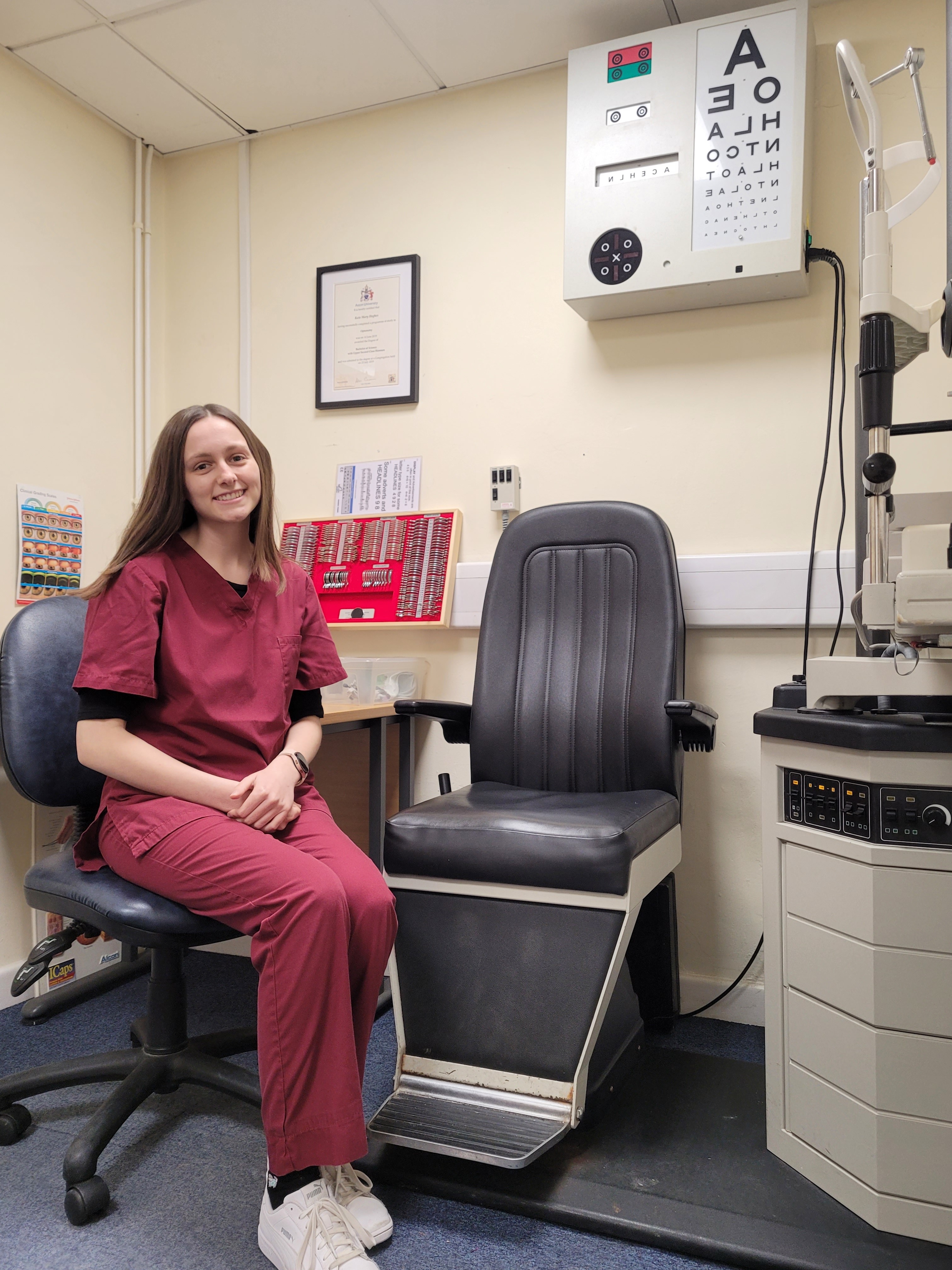 A Levels: Biology, Chemistry and Physics
University: Optometry at Aston University