Skip to content
Mary Boulding
Film Director
Class of 2009
Mary Boulding is one of the most sought-after assistant directors in Hollywood and a female trailblazer in the film industry.
Mary's most recent work was as the First Assistant Director (first AD) on the latest Mission Impossible film. It has made her the youngest first AD in the world at this level and the first ever female to first AD a film of this budget. 
After leaving Sheffield Girls' in 2007, Mary went on to study History at Leeds Metropolitan University and went straight into the film industry working as a runner on the film 'Edge of Tomorrow'. 
Mary worked as an Assistant Director on the 2019 film '1917', with award winning producer Sam Mendes, for which they won a Bafta and Director's Guild award. She is now working with Tom Cruise, bringing the latest Mission Impossible film to the big screen.
How was your time at Sheffield Girls'?
Aside from meeting some of my closest friends, who to this day are still a crucial part of my life, Sheffield Girls' also instilled in me a strong sense of self-worth and ambition. 
Attending an all-girls school for me meant never having to even think about male and female careers. I was educated to believe that women could be anything they wanted to be - something that has stood me in good stead when I entered the predominantly male film industry. Whereas some people may have been intimidated by this environment, I never once had the thought that I was a woman competing for a man's job. The values and confidence I learnt at Sheffield Girls' instilled in me the truth that I was simply an individual that earned her position.
Where did you study and what did you do after you left school?
I initially struggled to know what I wanted to do after school. Choosing a career at 18 was very daunting and scary. The two things I knew I loved were films and History, so I decided to study History at Leeds Metropolitan University graduating with a 2.1. Whilst studying at Leeds, I dreamt about working in Film, in particular historical films. 
Once I graduated, I went straight into the film industry working as a runner on the film 'Edge of Tomorrow'. From there my passion for making films grew and I worked my way up the ranks as an Assistant Director working on films such as 'Cinderella', 'Miss Peregrines Home for Peculiar Children', 'Alice Through the Looking Glass', 'The Commuter', 'Dumbo', 'Star Wars: Episode IX: The Rise of Skywalker' and most recently marvels upcoming movie 'The Eternals'. 
In 2019, I got my dream job working as an Assistant Director on the film '1917', combining my love for history and film! All the research I did for my university dissertation on the Pals Battalions of World War One came in extremely useful when setting background in the trenches. I felt humbled and privileged to be given the opportunity to help recreate this period in history. It's an era that we should never forget and to be able to help bring this to life for people to see today will hopefully give a glimpse into the enormous sacrifices made in horrific circumstances. The one shot nature of the film also gave me a new challenge compared to the traditional way of filming that I've become accustomed to. 
What are you doing now?
I am currently a 2nd Assistant Director working on the latest Mission Impossible film. 
Give us a couple of career highlights
The highlight of my career so far was being a part of the directorial team for Sir Sam Mende's film '1917'. We flew out to LA for the 72nd annual Directors Guild of America Awards where we won the top prize.
Getting to work with creative, ambitious and brilliant minds in the film industry is a daily career highlight. I've had the opportunity to work with iconic filmmakers such as 
J.J.Abrams, Tim Burton and Sir Sam Mendes, whose films I've grown up watching. 
Travel comes with the job and I've had the opportunity to see some amazing places around the world, filming in locations I'd probably never normally visit or have access to. The Wadi Rum Desert in Jordan where we shot 'Star Wars Episode IX: The Rise of Skywalker' was a particularly special location to see (this is also the location they shot the film 'Lawrence of Arabia').   
What advice would you give to current pupils?
Don't worry if you don't know what career you want to pursue when you leave school. There isn't one set path that you should be taking. If you do what you love and follow your passions, you'll work twice as hard and find success.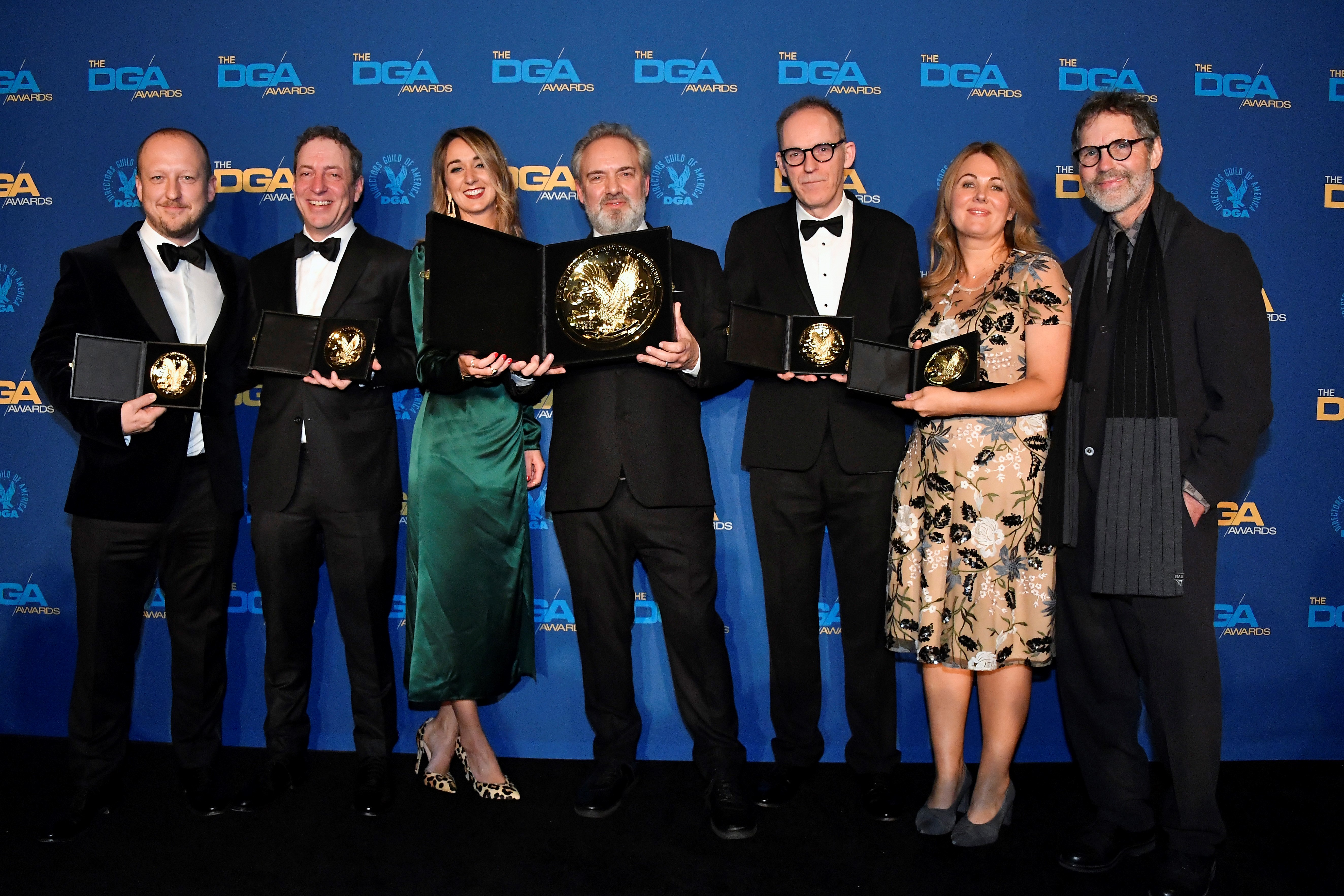 University: History at Leeds Metropolitan University (now Leeds Beckett University)