Skip to content
Rachel Cutting MBE (née Ferreday)
Prinicipal Embryologist at Jessop Fertility, Sheffield
Class of 1991
Rachel
 

graduated from the University of Nottingham in 1995 before taking up a trainee embryology position at Sheffield Fertility Centre.

 

In 2001 she gained the position of Principal Embryologist at the new NHS IVF unit, the Centre for Reproductive Medicine and Fertility at the Jessop Wing in Sheffield and now holds the position of Person Responsible.

Rachel has been instrumental in driving forward a national programme to achieve patient safety, by advocating single embryo transfer.

Rachel was awarded an MBE in July 2015 in recognition of her years of commitment and outstanding service to assisted conception, alongside her significant contribution to research and developing the embryology profession through her involvement with professional bodies and national organisations.
Why did you decide to take the career path you did?
During school I knew I had a strong interest in science but had no idea what I wanted to do. My meetings with the career advisor often left me more confused!
I chose the university course based on my love for animals and interest in biology. During university I thoroughly enjoyed the lectures in physiology and I had a wonderful lecturer in reproduction. Her enthusiasm was evident and I was lucky enough to be able to do my undergraduate project under her supervision. This was utilising some of the skills I use every day but now in pigs! This project affirmed my interest in reproduction and I became determined to work in IVF.
What advice would you give to pupils at Sheffield Girls' today?
It is so hard to decide what career you want to do whilst you are at school unless you have a definite career path you want to follow. My advice is if you are unsure, study what you enjoy and find opportunities which give you experience of different careers.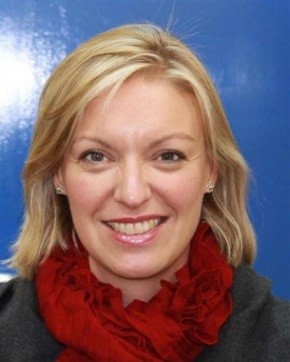 A-levels: 
Biology, Chemistry, Geography
University:
Animal Science at Nottingham University