Skip to content
Infant & Junior Fusion Curriculum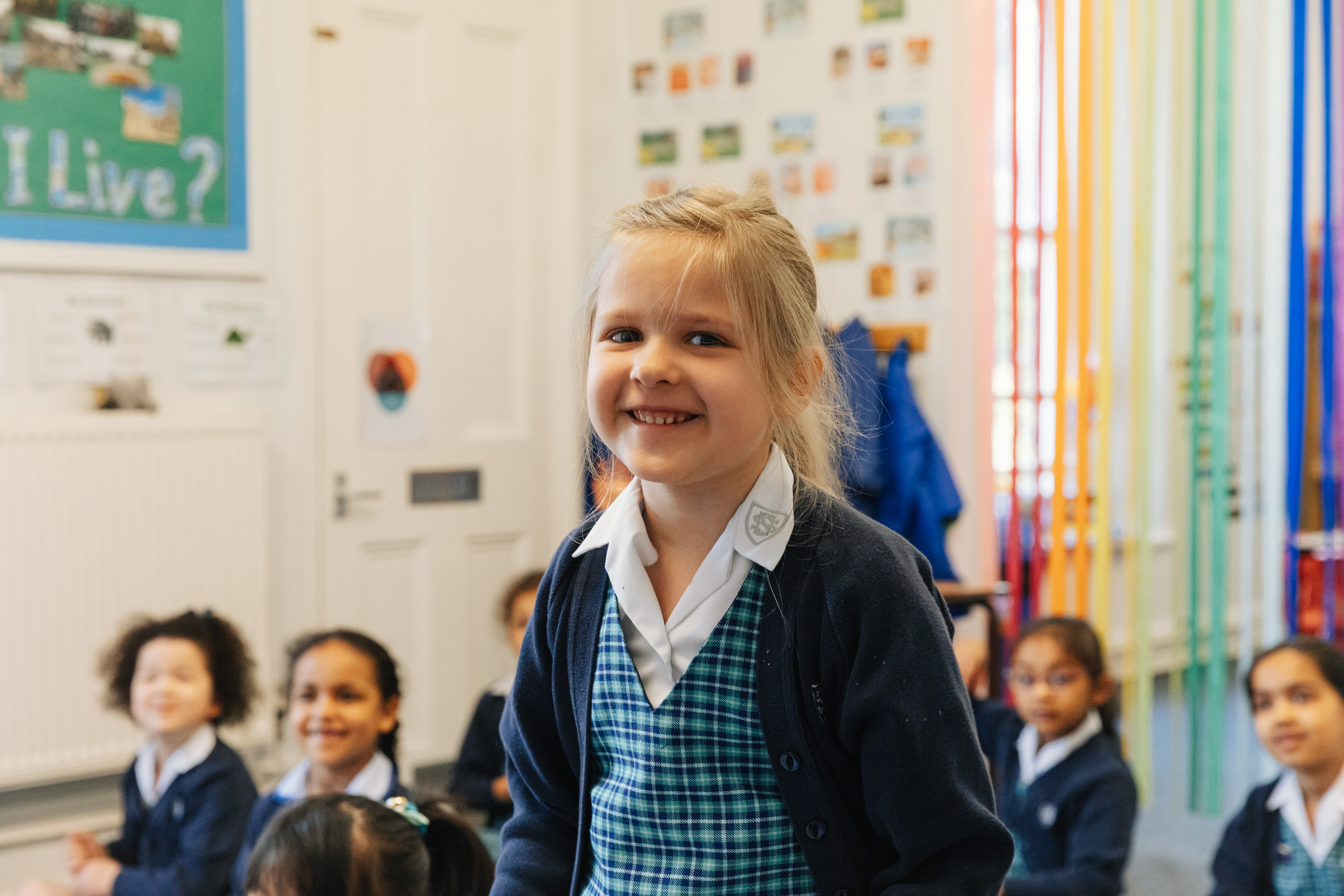 Developing perspectives for a new tomorrow 
We empower our pupils to become the leaders, innovators and game-changers of the future. We want them to develop an inclusive and broad perspective so that they leave the school, not in a bubble of privilege and elitism, but with the ability to engage with their local, national and international communities, and with a burning desire to do good in the world. We see learning as an exciting journey, filled with discovery, discussion and fun. We enjoy fostering curiosity, appreciation and creativity, which often spills out beyond the classroom. 
Our Fusion Curriculum is designed to equip our pupils with the skills and qualities demanded by life in the 21st century. It is filled with inspirational and stimulating experiences, whist still being flexible and responsive to individual needs and interests.  We want your daughters to thrive as happy, confident learners who face challenges with independence, resilience and determination.
We want our pupils to be inspired by everything they do both inside and outside of the classroom, so they leave school as interested and interesting people. We believe that the experiences gained in the primary years of education are vital to laying firm foundations for academic advancement and the formation of a lifelong love of learning.  From the day they join us, every girl is expected to play an active role in our learning community and to make the most of the wide range of opportunities on offer.  Our curriculum aims to produce accomplished learners who have a thirst for knowledge, passion for learning and an insatiable curiosity. 
We believe in putting girls first and our Fusion curriculum carefully blends both traditional academic rigour with modern skills, values and the development of key competencies that will allow our girls to become the best they can possibly be. 
The curriculum builds character attributes in our pupils, using the Growth Mindset and Positive Project initiatives to shape their individual approach to life. It builds transferable life skills such as communication, self-awareness and critical thinking.
Mr Hald
Head of Sheffield Girls' Infant and Junior School
Subjects
We place great importance on developing the girls' English , Maths and Science skills, to enable them to build solid foundations in literacy, numeracy and science. 
The girls' knowledge and understanding of the world they live in is developed further through the Humanities, Modern Foreign Languages and Religious Education.  Their creative expression is given the opportunity to thrive through work in Art and Design, Music and Drama, and Sport lessons encourage physical activity and good health.
STEM projects draw together learning in Science, Technology and Maths to develop pupil's problems solving skills, and Robotics, Coding and Programming form the basis of our computing programme.
Embedding ICT skills at all ages
All girls from Year 1 upwards have access to a Chromebook enabling us to embed IT literacy  across the curriculum, and at all stages.  The use of Chromebooks gives us the opportunity to approach lessons in a more innovative and creative way. It has also allowed us to switch seemlessly to online provision during the recent periods of Guided Home Learning and continues to support Hybrid learning during ioslation periods for students, preventing any gaps in learning.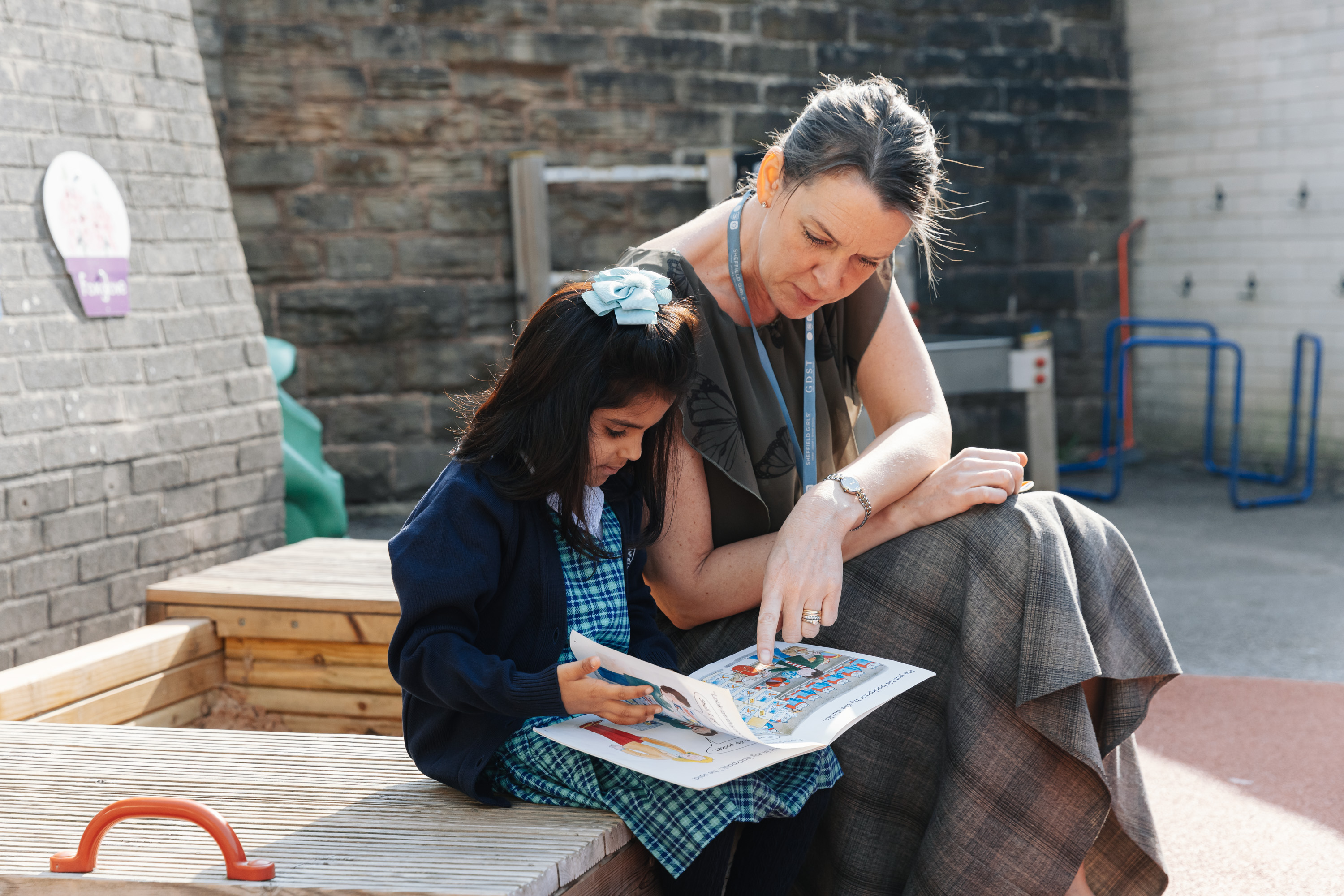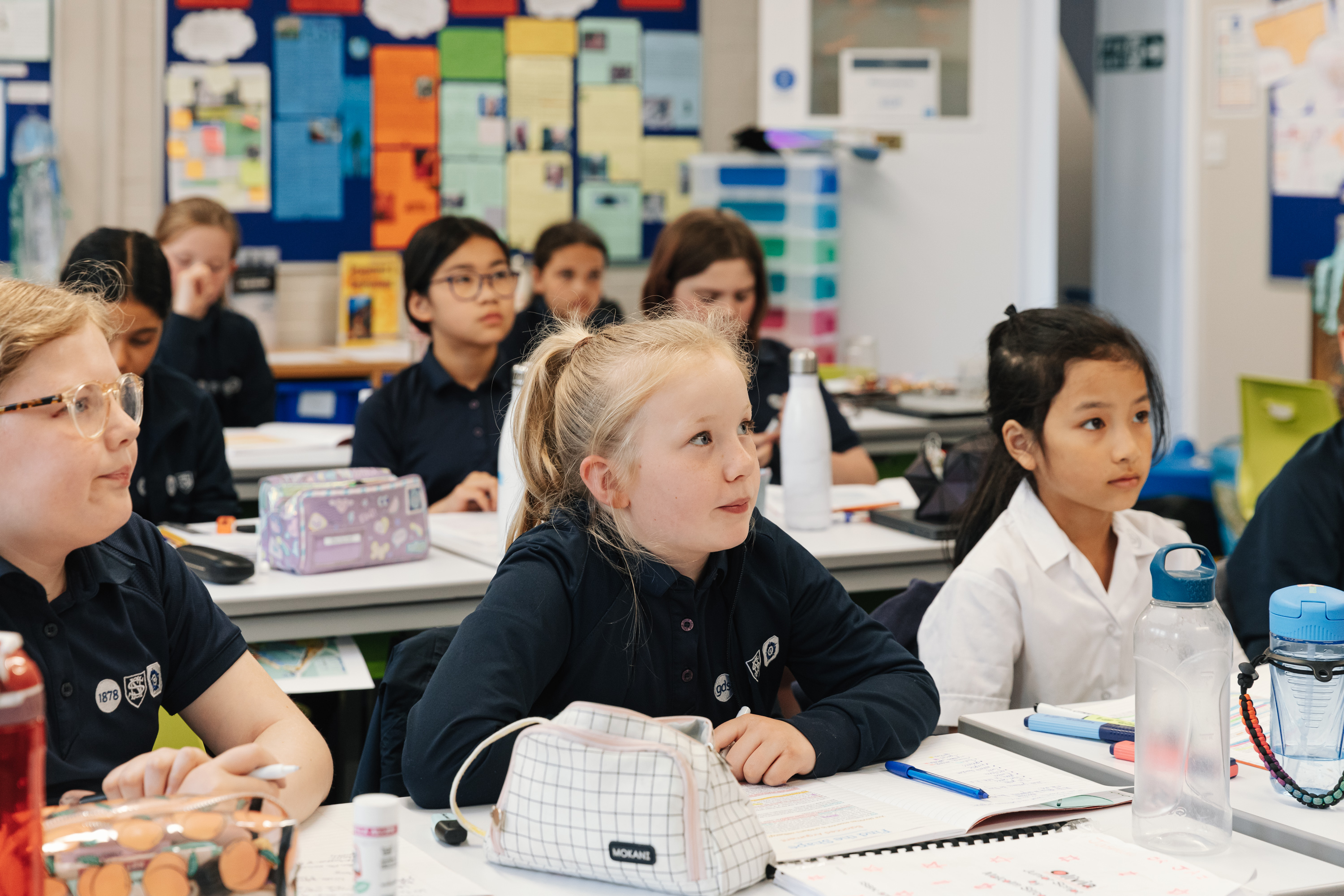 School values
At the core of the Fusion Curriculum are our School Values: Positivity; Kindness; and Courage. Our values influence every decision relating to curriculum development and the pedagogy adopted in its delivery. 
Positivity – we support our girls to focus on their own mental health and well-being ensuring that they have a positive view of themselves as well as others around them.  They will develop a positive view of the diversity of our school, and seek to gain a sense of equality, fairness and social justice. 
Courage – our pupils learn to find their voice and confidently articulate their understanding, opinions and ideas.  They embrace new ideas and harness the benefits of innovation, inquiry and curiosity, by thinking critically, creatively and reflectively. We help them to take risks and be brave, developing their sense of integrity, honesty and responsibility.   
Kindness – we encourage our pupils to express themselves respectfully and with empathy, demonstrating the ethos of the School through their own behaviour and actions. We support the girls as they develop both their personal and learning relationships and gain confidence participating in group work and acting as part of a team.