Skip to content
Excellence at the Engineering Education Scheme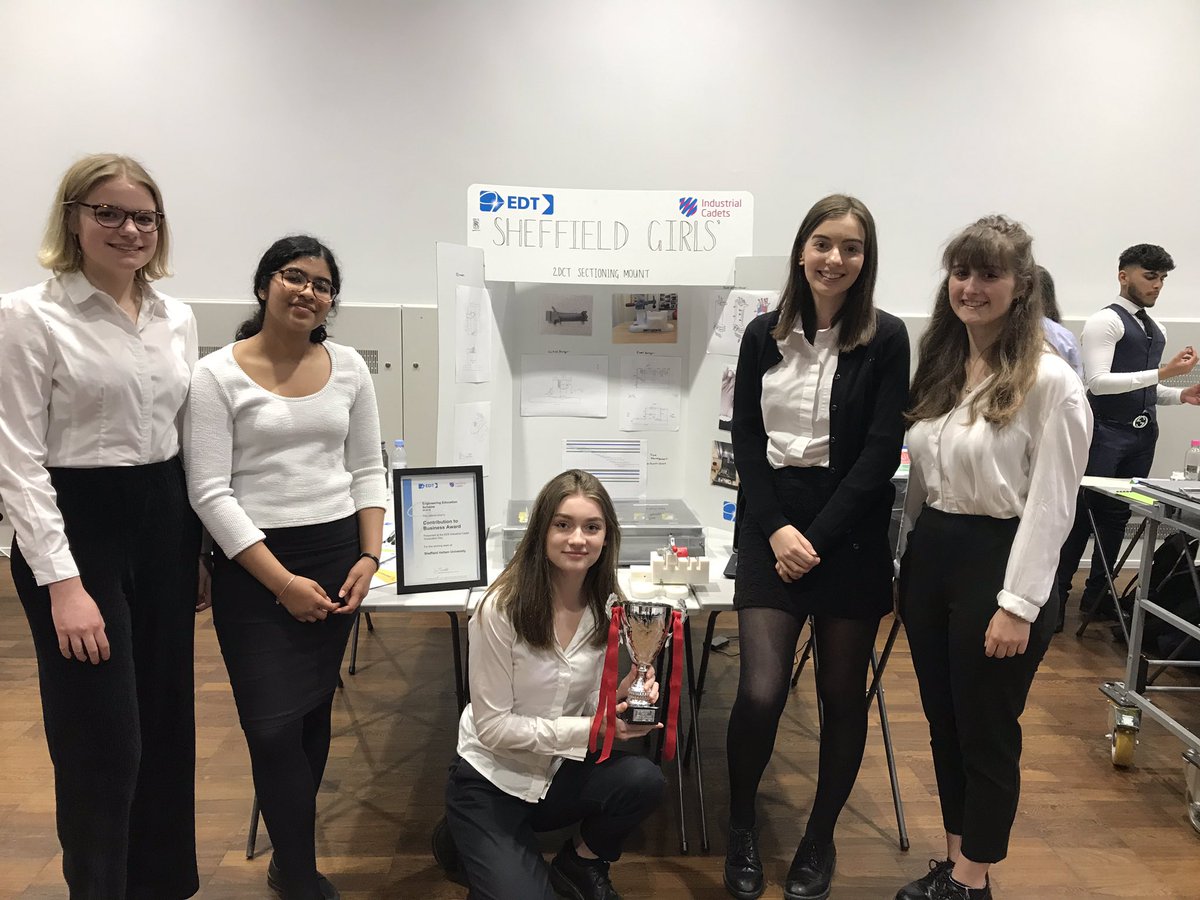 Our competing Sixth Form team have emerged victorious from the engaging challenges of the Engineering Education Scheme, claiming the overall prize for Best Contribution to Business at last Wednesday's Celebration and Assessment Day at Sheffield Hallam University.
The Engineering Education Scheme is an extensive six-month engineering project linking small teams of pupils with local companies. Eager young engineers work together with experts to tackle practical scientific, engineering and technology projects. Teams were given an exciting brief, then had the chance to use Sheffield Hallam University workshops and state-of-the-art testing labs to model their ideas before presenting to a panel of assessors.
This year we were fortunate enough to work with luxury automobile maker Rolls-Royce on the project: the girls' prototype, a four point blade cutter, will be further developed and used by the company.
Competing in the scheme also led to Sixth Form competitors Freya, Monique, Ava, Namitha and Beth to receive a Gold CREST award. These awards are highly sought after and provide an excellent boost to pupils' university applications, as proof that they have pushed themselves to get immersed in STEM and behave like scientists and engineers.
Assistant Head Mrs Boulton-Pratt said, "They really enjoyed working with the engineer from Rolls Royce and felt they had learnt a lot including, time management, team work, resilience and how to effectively use computer modelling software."