Skip to content
Sheffield Young Artists' Success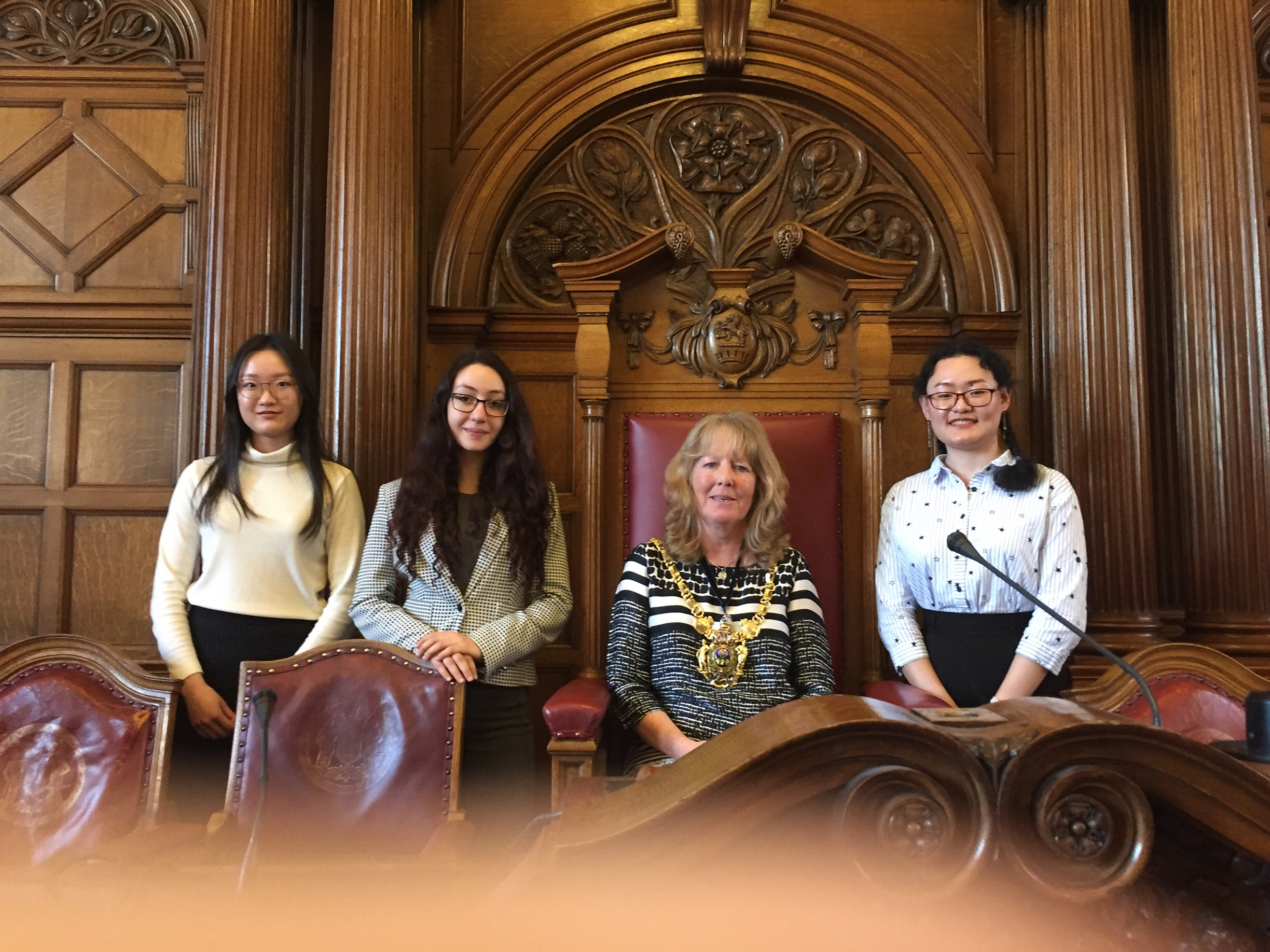 We had news in April that Courteney Plester and Demi Gao in Year 12 and Taima Al Bahri and Wensi Li from last year's Year 13 had won awards at the 'Sheffield Young Artist' competition and exhibition. The winners of each category received a silver salver inscribed with their name and school, and were invited to meet the Lord Mayor at Sheffield Town Hall.
Miss Senior duly went along to the opening of the exhibition on 27 April at Ponds Forge, to meet with Courtney, Demi Gao and Taima for the prize giving ceremony. We did exceptionally well this year; both Taima and Wensi won silver salvers for the school. Wensi won the 'Mixed Media' category and Taima won the Key Stage 5 category. Demi came runner up in the Drawing Category and Courteney was runner up in Key Stage 4 category.
The work will be on further display at the Town Hall on the 25 and 26 May, and at The Great Sheffield Art Show, and Art in the Gardens exhibitions later in the year.  Well done girls!
Read more about studying A Level art at Sheffield Girls'.