Skip to content
Visiting the National Holocaust Centre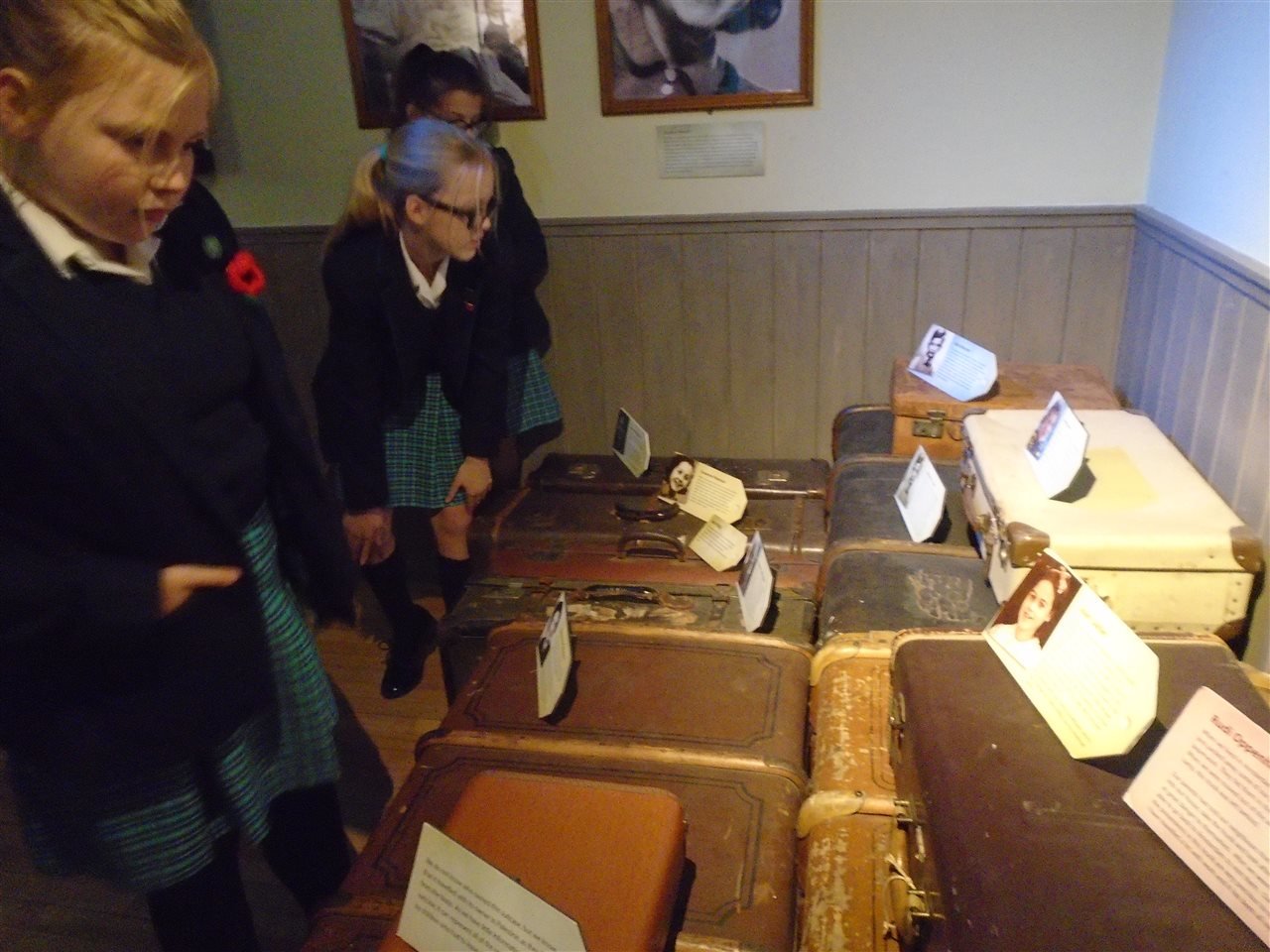 As part of their topic studying World War 2, the Year 6 girls had an interesting and reflective visit to the National Holocaust Centre near Newark this November.
The centre delivers activities and learning opportunities for children, so from a young age pupils can learn about past tragedies and understand how to learn and grow from them. They host survivors on a daily basis to talk about their experiences and answer questions, and visitors can see two exhibitions in addition to a memorial garden.
For a new take on conveying the lives of those affected by the Holocaust, pupils attended an exhibition following the story of Leo, a German-Jewish boy growing up in the 1930s. Leo's journey unfolded in seven rooms, comprising his home, school, street, hiding space, train carriage and refuge. Each room included testimony from survivors, objects belonging to them, documents and photographs. The girls were given time to explore the rooms and handle the items. They also learned about the difficult decisions Jewish parents made when sending their children away on Kindertransport, the organised rescue effort for Jewish children living in Germany nine months before the start of World War 2, and of the children's experiences as they moved country to flee danger. As the Jewish children would have been a similar age to the girls, the class could put themselves in their shoes.
Year 6 used the experience to further their learning about the war and its consequences for the victims, as well as understanding the gravity of the Holocaust. Mrs Parsons said, "The girls had a really worthwhile visit and they were able to empathise with those involved, and explore values of justice and equality."