Skip to content
Our girls are at the very heart of our community.
At Sheffield Girls' we support our girls to be confident, to flourish and be ready to take their place, and make a difference, in an ever-changing world.
We provide our pupils with an exceptional academic curriculum, a wide variety of co-curricular opportunities, and a better brighter understanding of the world around us. 
From the very start of your daughter's school life in the Infant School, to the beginning of her future as she leaves our Sixth Form, our pupils are our priority.
We want our girls to be proud; proud of themselves, proud of each other, proud to be forged at Sheffield Girls'.
Infant & Junior School
In our Infant & Junior School we make sure our girls are happy, fulfilled and confident. We share the joy of learning and the fun of childhood exploration through a welcoming community, where every girl is encouraged to try everything and do her best.
School life at Sheffield Girls' centres on a broad and creative Fusion curriculum that engages pupils with core subjects such as English, Mathematics and Science. It also provides the girls with the opportunity to further develop their creativity, inquisitiveness and physical ability through Sport, Music, Art, Drama, Technology and Modern Foreign Languages.
All of our girls have a love of learning that is enhanced by enrichment beyond the curriculum, which includes speakers and visitors into school, trips to theatres and museums. Our excellent pastoral care helps our pupils to develop motivation and independent learning skills, ensuring our girls feel challenged and supported. Our wide range of extra-curricular activities offers opportunities for them to develop their skills to the highest level.
We provide a Breakfast Club and an after school Tea Time Club, alongside our after school extra-curricular and sports clubs, to ensure that our busy parents have the flexibility they need.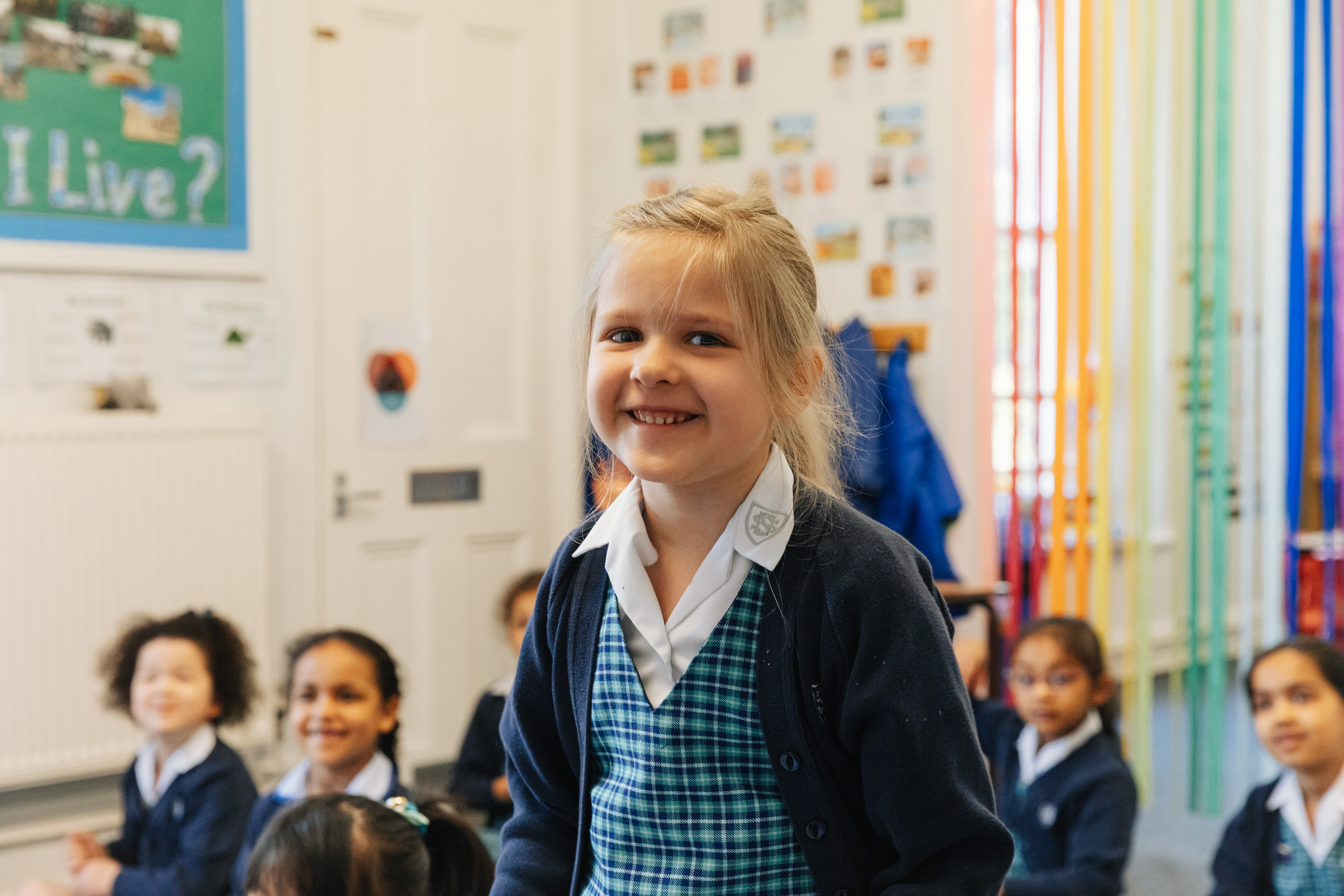 Watch our videos from the Infant & Junior School 
Senior School
Sheffield Girls' is the leading secondary schools and sixth forms in the region for girls. In a supportive environment, free from disruptive behaviour, where mistakes are encouraged and where learning is rigorous but fun, we provide our students with the skills, knowledge and confidence to achieve excellence, at school and beyond.
Our girls-only environment allows each individual to develop their own personalities and interests in a setting where gender isn't an issue and our three core values of positivity, kindness and courage, underpin everything that we do.
From the moment your daughter joins Sheffield Girls' we will encourage her to discover her strengths and passions and we'll support her as she pursues her interests. All girls in Years 7 - 9 study three separate sciences, two modern languages and Latin in addition to the standard national curriculum. We offer our older girls the choice of 23 different GCSE subjects to suit their individual aspirations, and a wide variety of A-Level subjects to study in the Sixth Form.
Every pupil enjoys a wide range of co-curricular activities, leadership opportunities, nationally-recognised careers support, pastoral care, and an alumnae network that connects our girls to the wider GDST community.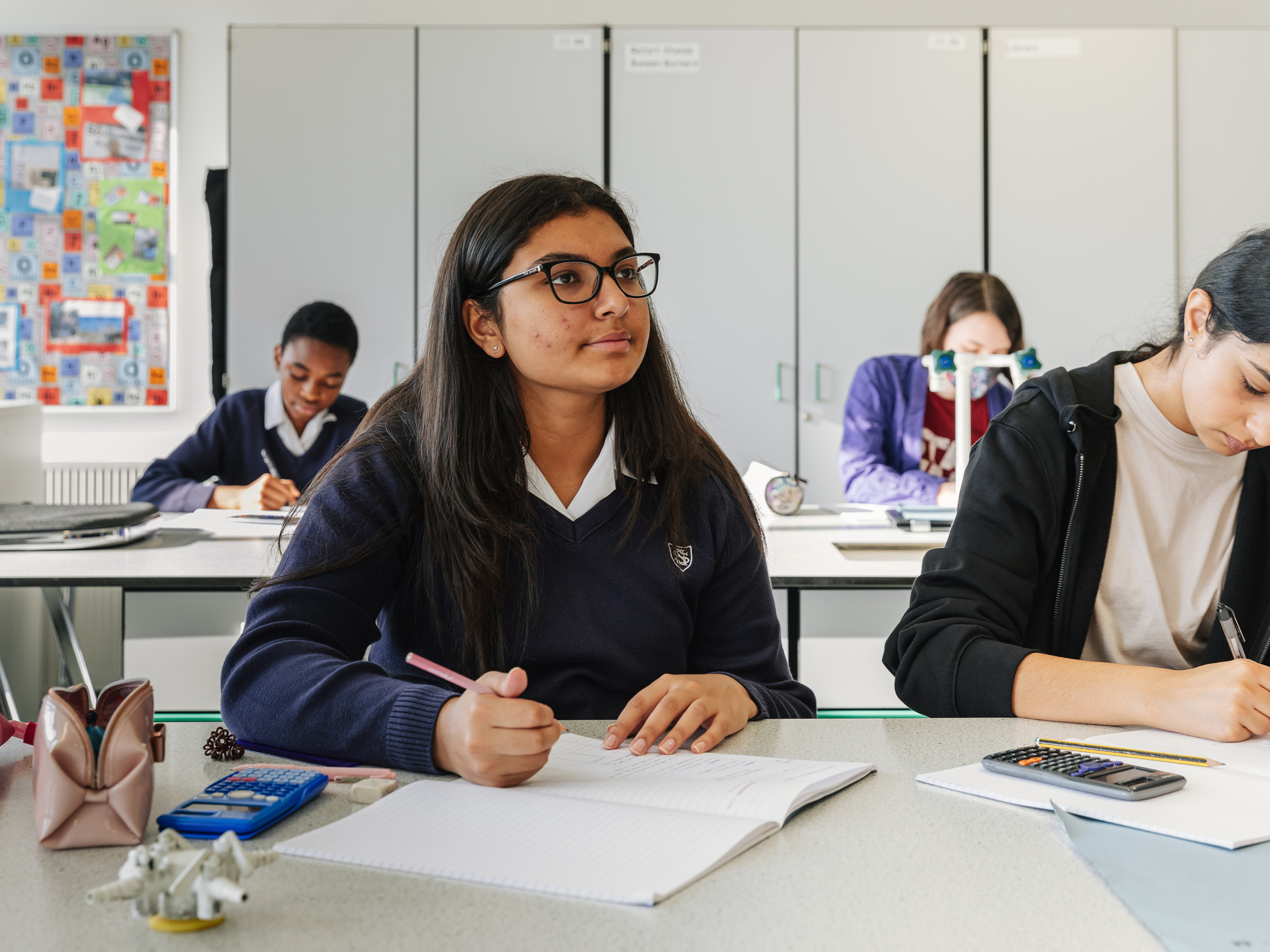 Watch our videos from the Senior School