Skip to content
Junior International Netball Tournament Success at Disneyland Paris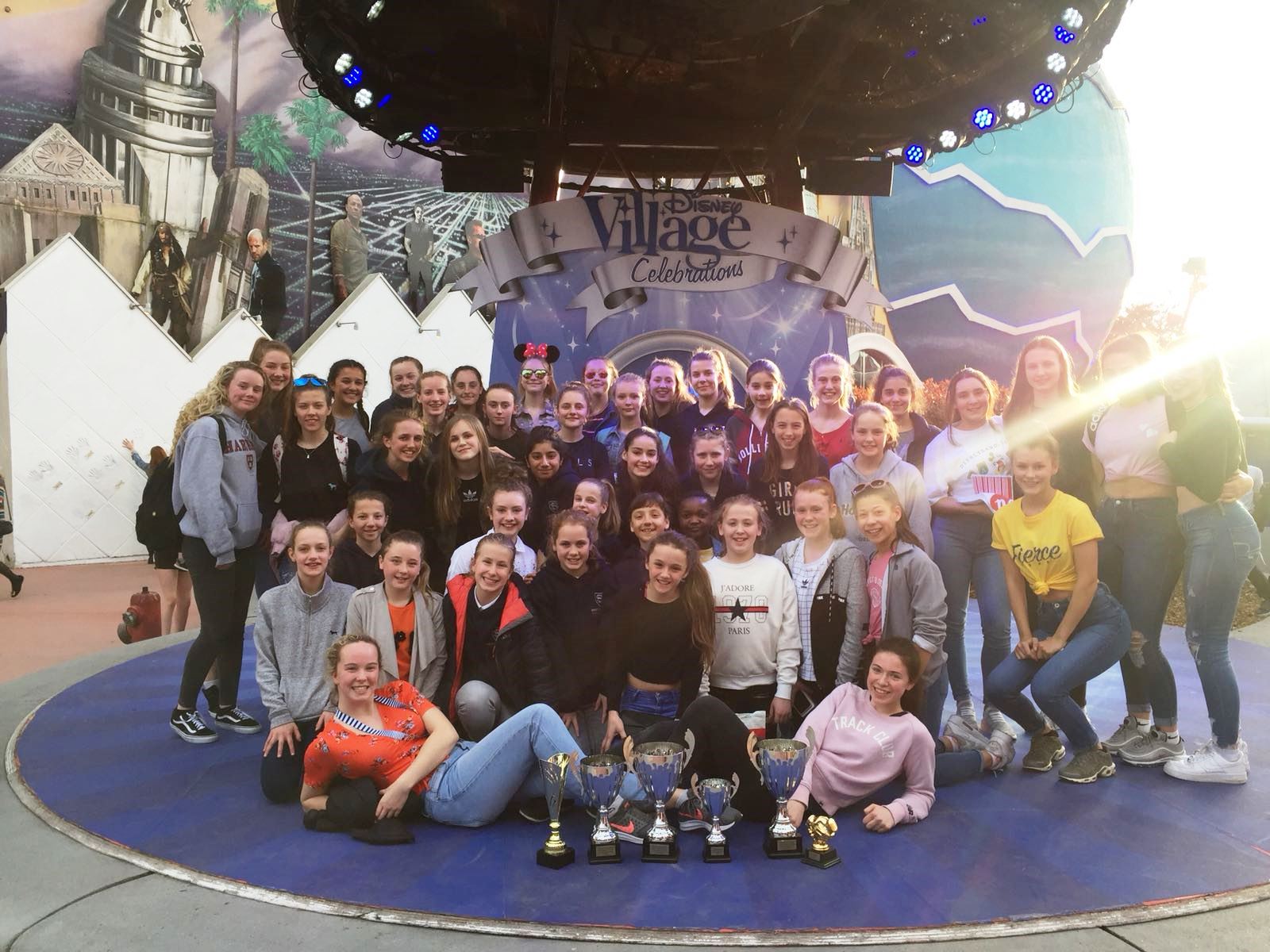 The Easter break offered an exciting opportunity for 40 committed players in Year 8 and Year 6 from the Sheffield Girls' Netball squads to take part in the Junior International Netball Tournament at Disneyland Paris!  
We set off to Paris by coach on Sunday 8 April, led by Mrs Davidson. Lucy Revitt and Tia Hardcastle from Year 11 were also delighted to be joining the junior squads on their tour; Lucy and Tia took charge of running the blog on the trip so everyone could be updated as to how we were getting on.
Arriving safely, we settled into the 'Davy Crockett Ranch' cabins. After an early start everyone was eager to get going with the netball matches. All girls gave 100% and there were many highlights with the U16 and U14 As being unbeaten. After lunch all the squads made their way to the parks for a thrill seeking afternoon spent on rollercoasters and meeting Disney characters, enjoyed by all despite the rain!
There were netball coaching clinics delivered by England Netball experienced coaches during day three, with more free time at the end of the day to enjoy Disneyland and the Walt Disney Studios Park and on day four, the girls played in a tournament appropriate to the standard determined by their play in the pool stage. 
On the final day we concluded a fantastic netball tour with every team winning a trophy! The U16 team were on a winning streak, beating every team they came across, which helped them earn a place in the International Showdown Cup final. Sadly, they were beaten by only 3 goals but every single girl gave 100% and everyone was very pleased with the huge runners up trophy they received at the awards dinner.
The U14A team were equally as successful winning all their matches, which meant they too were rewarded with a place in the final. They fought incredibly hard in the quarter and semi finals where they amazed everyone by coming back from being down by 3 goals to win each of the matches. In the final they played incredibly well coping with tough opposition and were narrowly beaten.  They too received a big runners up trophy and enjoyed taking lots of photos with it!
The U14B team had a successful few days and were happy to win their final match. They collected the 3rd place Challenger Shield. After multiple wins The U12As were rewarded with the 3rd place International Showdown Cup. The U12Bs put up a gutsy performance against strong club teams and ended up 7th overall in the International Showdown Cup.
'Despite it being their first International tournament, the girls played with maturity, determination and skill, showing us just how much potential they have for the future,' said Mrs Davidson.
Lucy Revitt and Tia Hardcastle Year 11