Skip to content
Sheffield Girls school encourages pupils to be involved with extra-curricular activities by providing outstanding facilities in music, ICT, sport, the library & more.
A building development programme of £3.5 million is providing more opportunities in examination courses and extra-curricular development. In the past two years, we have seen the development of a new cookery room and a complete refurbishment of the Gym.
It's not just our fantastic facilities that make us the best Sheffield secondary school; read more about studying here.
Sport and PE
Modern and well-equipped facilities are the foundation of Sheffield High School for Girls tradition of sporting excellence. All-weather pitches cater for outdoor sports like hockey, netball and tennis, while the School's extensive sports complex including an indoor Sports Hall and separate Gym provides state-of-the-art accommodation for trampolining, gymnastics and dance.
Music
Music flourishes throughout the school in our new suite of the most up-to-date equipment. We value the music that is taught in the curriculum and, in addition, there are numerous musical activities which enrich pupils' lives: three choirs, concert bands, swing bands, two orchestras, a string training group and flute group. We have 14 visiting instrumental teachers and lessons can be arranged and examinations taken in school.
Information and Communication Technology
ICT is regarded as a vital life-skill for all our girls. It is taught as a discrete subject and across the curriculum. We are well equipped with:
a state-of-the-art network across the Junior School, Senior School and Sixth Form
access to individual devices including iPads and Chromebooks
a learning resource centre
technologically sophisticated laboratories
up-to-date music technology
separate Junior School facilities
Library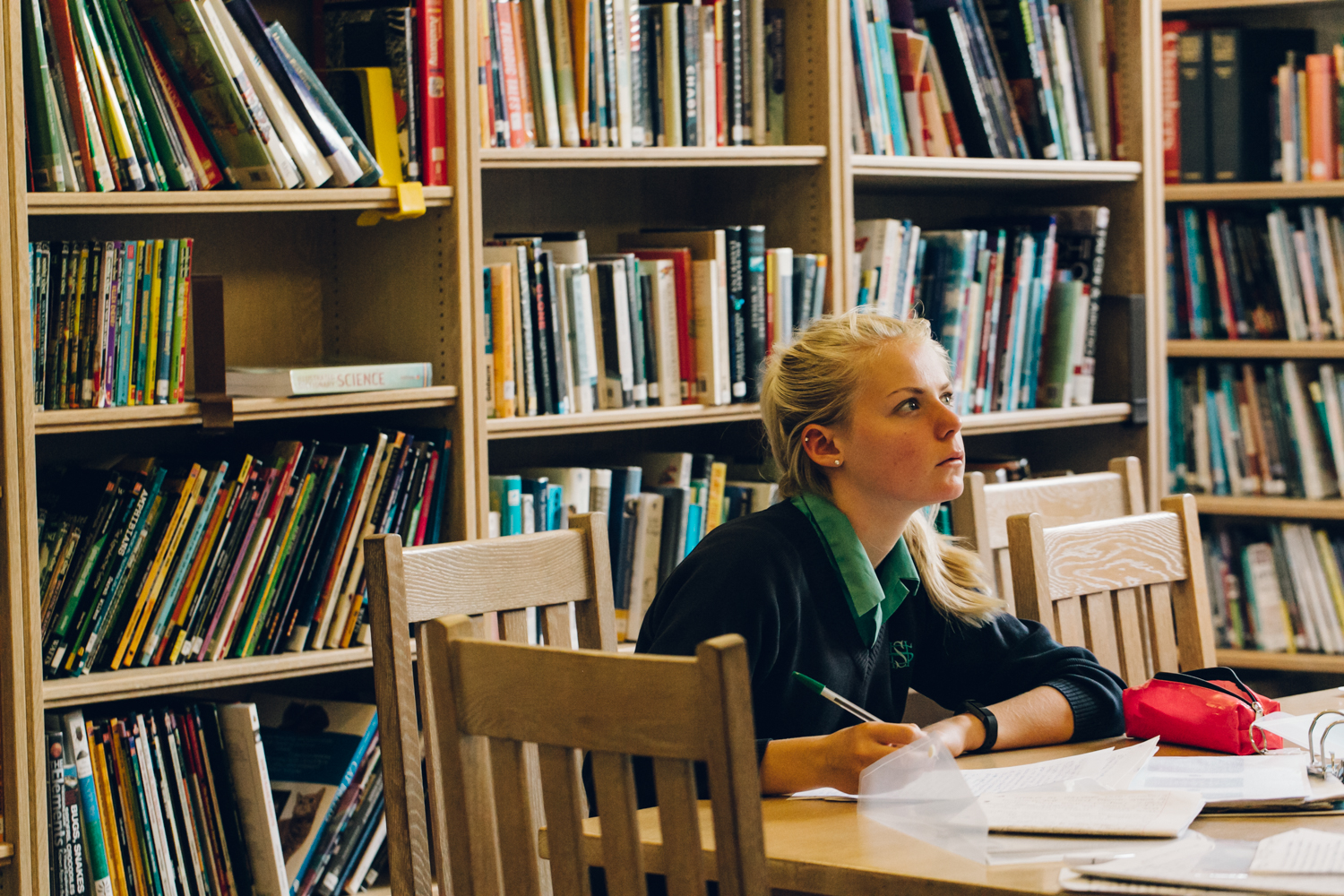 The Senior School library with full time librarian ensures access to books, journals, newspapers, multi-media and the internet.
There is also a separate library in the Infant and Junior School and a careers library in the Sixth Form Centre.