Skip to content
Morning of celebration as GCSE results released
Head Nina Gunson praised the Year 11s' resilience, commitment and hard work today, as our pupils received their GCSE results.
She said: "It was fabulous to see all our Year 11 pupils this morning and share their GCSE results with them.
"We were so disappointed for them when public examinations were cancelled once again this year but they have worked so consistently throughout their GCSE courses, whether in school or via Guided Home Learning, and shown such positivity throughout. They have achieved amazing results - I could not be more proud of them!"
42% of Sheffield Girls' pupils achieved Grades 8 or 9 in all their subjects and we have as a school continued a three year trend of over 75% of all results being awarded at grade 7 or above.
Nick Wilkes, whose daughter Millie passed 10 GCSEs, said: "Millie chose to come to an all girls school. Her whole experience here has been amazing. We have seen her grow as a person. She has become a confident young woman with a great set of friends. We have been seriously impressed with Sheffield Girls."
Classics buff Maddie Maxwell, who achieved 10 GCSEs at Grade 9, added: "I was very nervous earlier today but now I'm relieved and so pleased. We have had so much support from the school in what could have been such a stressful year. I couldn't have done it without the teachers and my friends here."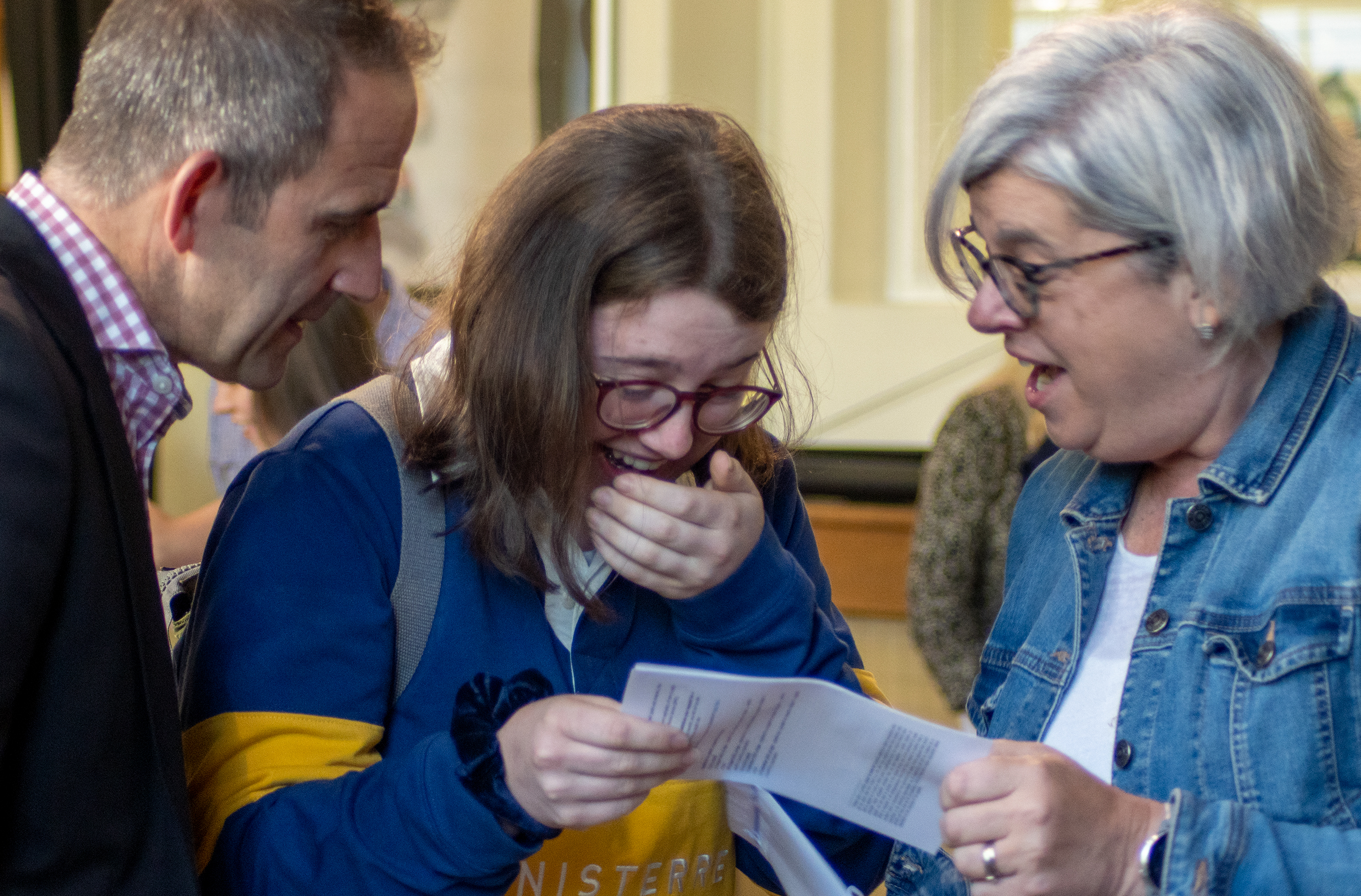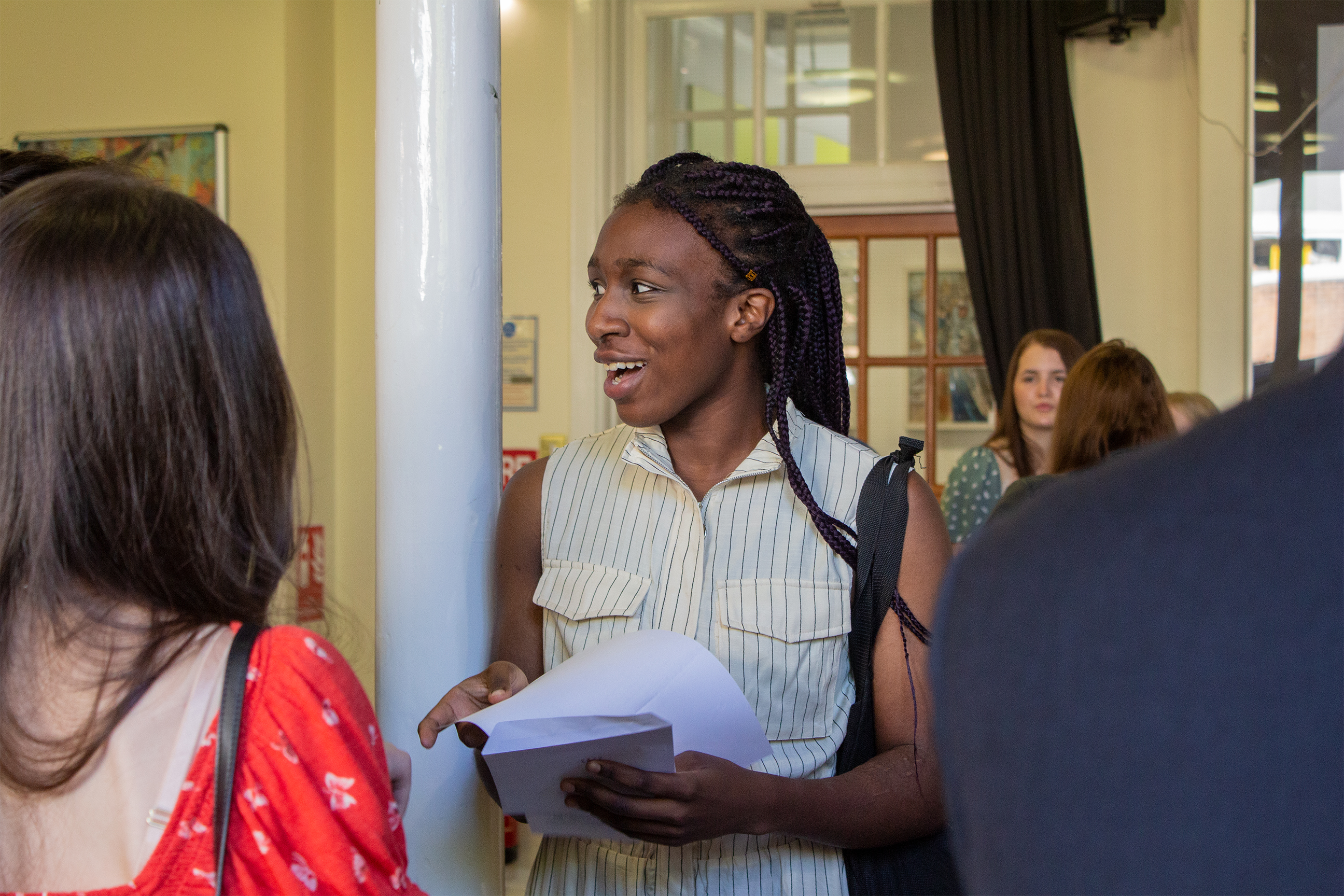 Results day is traditionally the time the academic strengths of the school are showcased, but it is also a great opportunity to review the many other successes, achievements and community contributions of our Year 11s over the last, quite exceptional, year.
Our pupils demonstrated their continued commitment to co-curricular pursuits with individuals and teams' successes in national debating, public speaking and Classics competitions, plus triumphs across numerous sports.
Samira Sanders' humanitarian work secured her the prestigious, global, young person's Diana Award 2021 for the #frontlinepin campaign she launched with her brother Daniel, which donated special pins to frontline workers during the coronavirus pandemic. Over 24,000 pins were donated, after the pair raised over £12,000.
Samira is a shining example of Sheffield Girls' three core values of kindness, positivity and courage. These are values that our Year 11 students have demonstrated in abundance during the pandemic.
In December, our pupils teamed up with girls from other year groups to donate gifts and food to local refugee families and food banks. They also took part in carol singing at a local nursing home and wrote Christmas cards and letters to older generations, as part of a wider project run by Age UK.
Our Year 11 Drama group developed content throughout the year with Head of Drama, Mrs Heery, for the Talking News charity, whilst the Duke of Edinburgh Silver Award participants were involved in volunteering activities across the region as restrictions were lifted.
Even after their GCSE courses and assessments had finished, our girls showed their commitment to growth and continued learning by taking part in the GDST's Limitless Learning programme, making the most of events such as virtual work experience days and preparing for the next steps in their education by completing A Level bridging courses.
Nina Gunson said: "This year has been a reminder that examinations aren't everything. This remarkable group of students have developed broad and deep subject knowledge and skills across the sciences, mathematics, English, modern and classical languages, humanities, sport and the arts.
"They have grasped opportunities for challenge and enrichment and demonstrated determination, adaptability and grit in abundance. They have displayed kindness, compassion, pride and community spirit. What more can be the aim of a school education?
"I am delighted that the majority of our students will be staying at Sheffield Girls' for their A Level studies and I look forward to welcoming them into the Sixth Form in September, after a well-earned rest."