Skip to content
Sheffield Girls' night of success at the annual Sheffield Federation For School Sports Awards 2019
We're thrilled to announce we won three awards at this week's Sheffield Federation For School Sports Awards!
The Sheffield Federation for School Sports organises a range of sporting opportunities for school-aged pupils in Sheffield. Their annual awards celebrate the sporting achievements of a diverse range of students from across all areas of the city in a variety of awards.
Our first congratulations goes to Erin Lobley who was the joint winner of the Harold Whitham Memorial Trophy for the highest Sheffield placing in the English Schools athletics competition. This tops off a spectacular year for Erin as she also recently won the International Schools Penthalon competition whilst representing England by over 200 points. A fantastic achievement!
Our second winner was Saskia Huxham, who won the Alderman Sewell Secondary Sports Personality Award. This is a special achievement, recognising her commitment to not only her own performance, but her volunteering and coaching in which she encouraged girls throughout her school career to achieve their personal best.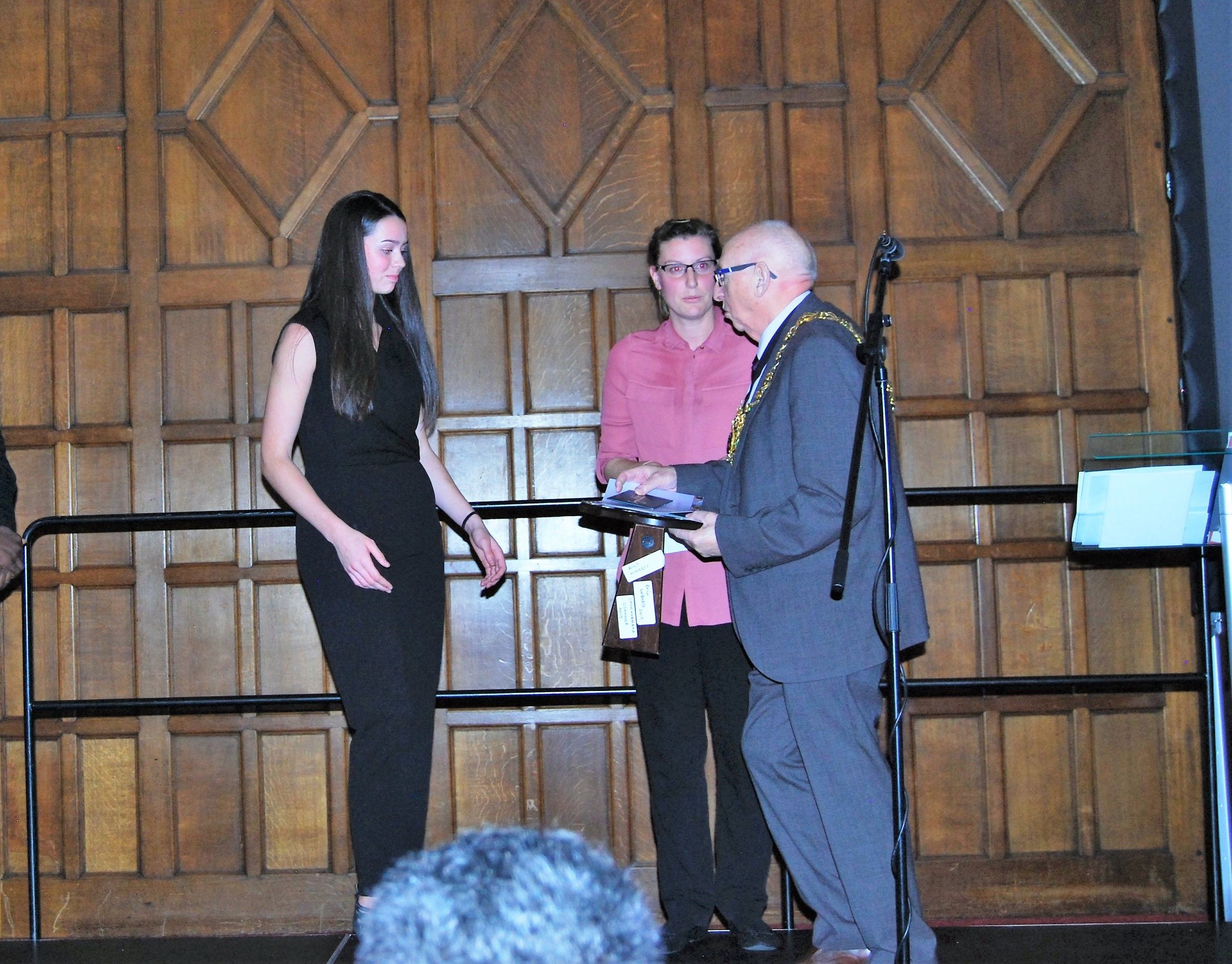 Emma Davidson, Acting Head of PE, said: "Both are such lovely girls who deserve recognition for their efforts to be the best they can as both performers and role models."
Finally, our badminton team made up of girls from Years 7, 8, and 9 received an award to recognise their fantastic achievement of coming second in last year's National Finals. 
Liz Rodgers, Assistant Head (Co-Curricular) said, "This is a fantastic achievement, it was great to see so many Sheffield schools commemorated for Badminton, showing real strength and breadth of the sport in the city."
A huge thank you to Sheffield Federation for School Sports for arranging such a fantastic event and we hope to celebrate more Sheffield Girls' success with you next year!