Skip to content
Success for Year 9 students in the BiG Challenge 11!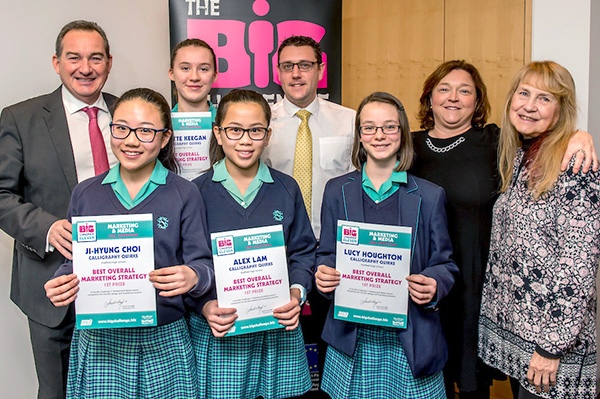 Our enterprising Year 9 teams have been successful in the first rounds of the eleventh BiG Challenge, an enterprise competition open to all Secondary Schools and Colleges in Sheffield. Each team has the opportunity to design and grow a business from a £25 start up loan over two school terms.
In December, Calligraphy Quirks, made up of Ji-Hyung Choi, Lucy Houghton, Juliette Keegan and Alexandra Lam, and Madeleine Thomas, of Bath In A Bottle, were presented with Highly Commended awards for the Best Early Progress and Ideas in the Flying Start Awards in front of an audience of VIPs and teams from around Sheffield.  
Two of our teams also went to the awards for Marketing and Media in January. Cubex, made up of Poppy Down, Ivy McQueen, Cordelia Hurrell and Victoria Gómez Madden, were Highly Commended in the Best Video category, and Calligraphy Quirks did really well once again, winning prizes for Best Use of Online Marketing and Best Overall Marketing Strategy. Both teams received prize money to put towards their business.
The teams are now working on their final reports which will be submitted at the beginning of February in time for the presentation of the big prize, a trip to Copenhagen, at the final awards ceremony, which takes place in March.
Last year's BiG Challenge 10 overall winners were The Letter Studio from Sheffield Girls', who won the top prize of a trip to Amsterdam.