Skip to content
An all-singing, all-dancing Year 5 take on the works of Shakespeare
Our Year 5 pupils recently put on an utterly brilliant performance of the musical comedy, Shakespeare Rocks, by Steve Titford. The play is a light-hearted look at the life and works of William Shakespeare with plenty of laughs along the way. The performance was a great early introduction to Shakespeare as it explored some of his most popular works including Romeo and Juliet, Much Ado About Nothing, Macbeth, and Hamlet. The two classes worked incredibly hard to rehearse for weeks before performing to the whole Junior School and their friends and family.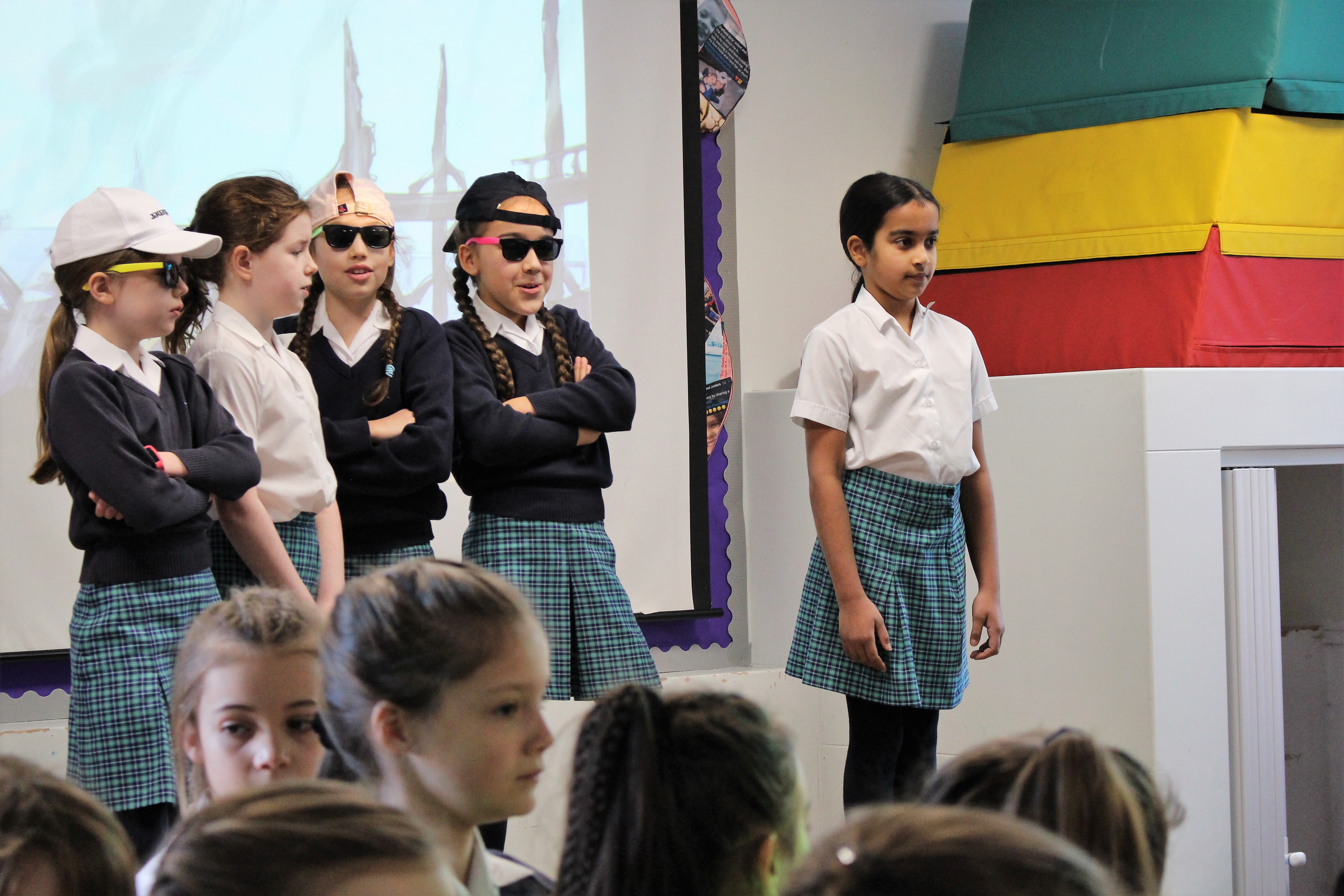 The musical featured some catchy songs including 'Don't mention Mac', 'To be or not to be' and 'Romeos and Juliets' which included a fantastic solo by Maya. The girls delivered their lines beautifully, danced in-sync, and had remarkable comedic timing! It's safe to say the audience was thoroughly entertained judging by their encouraging laughing and thunderous applause. 
We're really proud of the girls for putting on such an incredible performance. They had a great time learning all the songs and even learned a lot about the great works of William Shakespeare in the process. Well done Year 5!